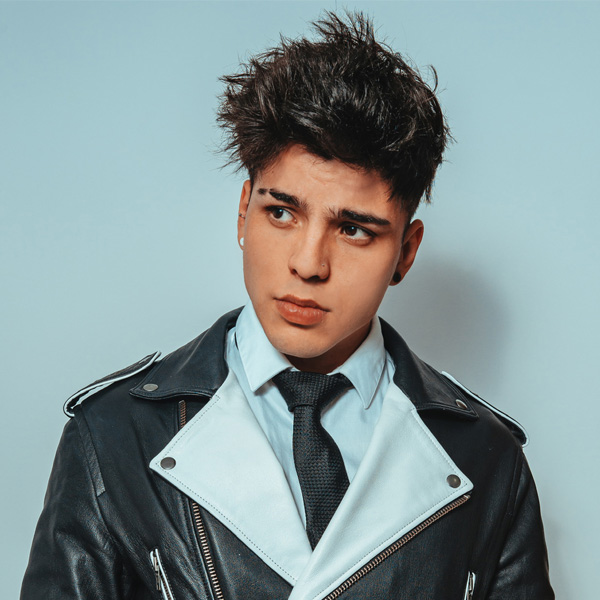 Magnus & LatinWE Unveil Co-Management Venture With Release of Sebas Villalobos' 'Hospedaje': Exclusive
MIAMI, NOVEMBER 17, 2020 –ViacomCBS International Studios (VIS) has signed a First-Look Deal with Marc Anthony's production company, Magnus Studios, to strengthen its global strategy of establishing alliances with the best talents in the entertainment industry, to create and produce entertainment content for global audiences.
Magnus Media, Marc Anthony's entertainment media company and LatinWE (Latin World Entertainment), Sofia Vergara's talent management company and VIS Entertainment, its digital division, announced Friday morning (Nov. 8) its new co-management venture, Billboard can exclusively reveal.
Kicking off the new partnership, Magnus and LatinWE release Sebastian "Sebas" Villalobos' debut single called "Hospedaje." Villalobos, who has over 11 million followers on Instagram, is a 23-year-old Colombian singer and multi-platform star who started his career at the age of 15 creating videos on YouTube.
"I'm extremely happy and very excited for what's coming," Sebas said in a press statement. "These are two of the greatest companies within the industry with great talent and abilities working for my dream. For the past six years, LatinWE has been a key part of my career, with a solid team and clear goals, that have helped me strengthen my career in the digital, television and entertainment area. Now with Magnus on board, I have the best of the best for my music career to be a dream come true."
Under the deal, Felipe Pimiento, COO of Magnus Media, will act as co-manager for all LatinWE and VIS content creators in the music space. In addition, the Magnus Talent Agency will act as the exclusive music booking agency for LatinWE's and VIS' content creators.
Pimiento worked closely in the conception and the advancement of the partnership with Lina Caceres, VP, Digital Artist Development, Commercial and New Business for VIS Entertainment. "It's very exciting to be working with Sebas, Lina, the LatinWE, VIS teams. They have done an amazing job with their talent, nurturing their creativity and helping them expand their audiences. Together our companies can now continue to help those creators enter into the music industry strategically while continuing to grow their audiences worldwide," said Pimiento in a statement.
Caceres adds: "We are thrilled to launch Sebas first single, 'Hospedaje,' with Magnus Media. For us, finding partners that help us create global products able to transcend any platform is a huge priority, which is why we are excited about what's coming from the alliance with Magnus Media."
Other artists in development and efforts to be launched through the partnership will be announced soon.
"Hospedaje," which comes with a music video directed by 36 Grados in Colombia, premieres at 6 p.m. ET on Friday, Nov. 8. Watch a preview below.
https://www.facebook.com/VillalobosSebas/videos/754459071682932/