 A plant based energy drink powered by Tapioca,an extract of the cassava root, originally from the Amazonian rainforest, that gives you a long-lasting boost without the crash and burn.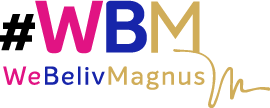 OCA is the result of a collaboration between Beliv (a leader in the global beverage industry with a portfolio of over 40 brands in 35 countries, led by Carlos Sluman), and Magnus, (the entertainment venture of Grammy-Award-winning artist and Latin music sensation Marc Anthony). OCA, a unique, plant-based energy drink straight from the Amazon. Within 2 years, OCA has experienced rapid growth in the U.S. market, available at more than 5,000 points of sale in 45 states, including Whole Foods Markets and Kroger nationwide, Albertsons, Erewhon, AmPm, GoPuff, and CVS.
The companies joined forces to create new beverages that tap into the richness of Latin America and the passion of Latin people. OCA is one of the featured products of #WeBelivMagnus, a strategic partnership that combines the innovative approach of Beliv with Magnus world-class roster of musicians and entertainers who embrace their Latin culture, connecting fans across the globe.