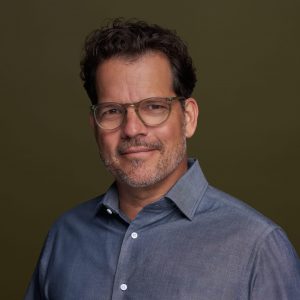 In 2015 Michel Vega co-founded Magnus Media, LLC in partnership with Marc Anthony, and currently serves as its Chief Executive Officer. In this role Mr. Vega oversees all operating units of the diversified entertainment and sports enterprise, which include an artist and athlete management division, recording label, music publishing company, television and digital content studio, and an entertainment-centric marketing practice. His responsibilities include strategic and financial planning, acquisition and development of new business interests, as well as overseeing all day-to-day operations.
For the previous 15 years Mr. Vega was the Head of the Latin Music Department and a Talent Agent for WME, the largest talent agency in the world. In 2003 he co-founded the newest William Morris office in thirty years, in Miami, making history as the first major talent agency to open a full service office dedicated to the Hispanic market. At the agency, he established the most prestigious roster of Latin artists in the industry, personally representing dozens of the genre's most successful artists including Alejandro Sanz, J Balvin, Juan Luis Guerra, J Balvin, Juanes, Luis Miguel, Paulina Rubio, Pepe Aguilar, Pitbull, and Prince Royce, among many others.
Prior to his tenure at WME, Mr. Vega spent more than a decade as a Theatrical Booking Agent, overseeing the representation of more than 100 Broadway tours and family and variety shows. It was during this time that he represented David Copperfield, the highest ticket selling solo entertainer of all time.
Mr. Vega began his work in the Latin music and culture industries in 1989, serving as manager for legendary bandleader Mario Bauzá, whose career resurgence he orchestrated. In 1996 he produced the US tour of the Cuban National Folkloric Dance Ensemble which, at the time, was the largest cultural exchange between Cuba and the US in over thirty years.
He worked in the Artist and Repertoire Department at EMI and Blue Note Records in New York in the late 1980s. Prior to that, Mr. Vega's career had begun in the music business in 1986 as a Production Assistant for New Audiences, a New York concert production company. There he worked with such luminaries as Miles Davis, Dizzy Gillespie, Sarah Vaughan, and Sonny Rollins.
He received his Bachelor of Music Degree from New York University in 1988.
Professional Affiliations:
President's Advisory Council, The Latin Recording Academy (Latin GRAMMY® Awards)
Advisory Board, Billboard Latin Music Conference
Certified Player Agent, Major League Baseball Players Association