BIO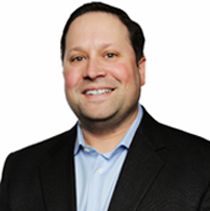 Scott Bronstein is an MLBPA Certified Agent with over 15 years of professional baseball experience.  He began his career with the Chicago Cubs working in the marketing department building proficiency in player appearance and endorsements, as well as player development, scouting and front office strategy.
Prior to joining Magnus Sports, Scott founded SCF, a sports marketing company specializing in professional athlete endorsements and marketing strategy for Fortune 500 companies.  In 2007 the SCF portfolio expanded to include a professional athlete agency focus.  For the last 13 years Scott and SCF have prided themselves on their commitment to working with high-character athletes and extending their services far beyond the playing field.
With these values aligning perfectly with Magnus Sports, Scott and his team joined the Magnus family in 2017.
Scott is a former college baseball player, University of Wisconsin graduate and a father to four girls.  He, his wife Liza and their daughters reside in Scottsdale, Arizona.