Marc Anthony's Magnus Music Signs Yashua in Partnership with Pulse Music Group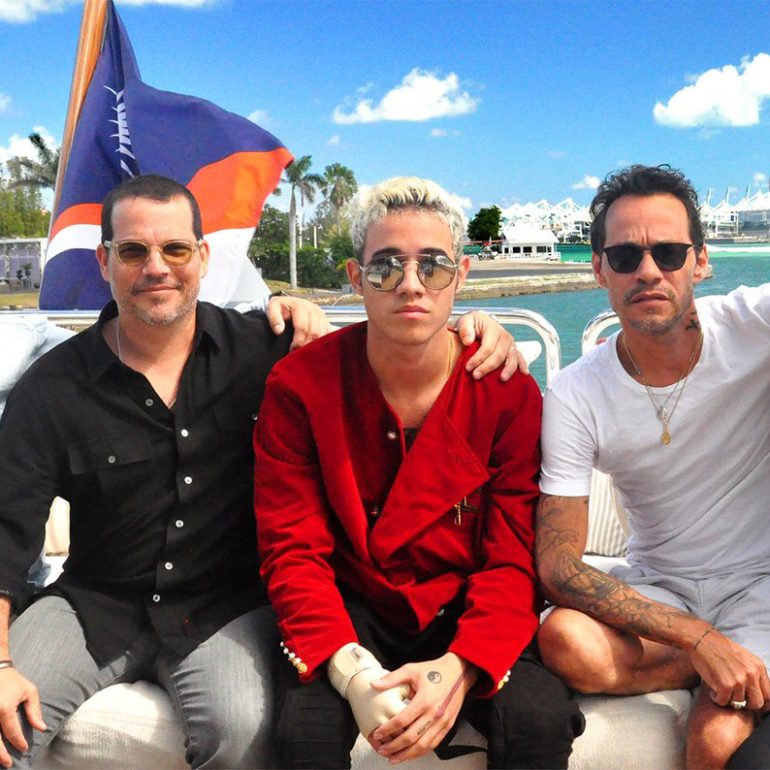 A co-writer on CNCO's hit 'Reggaeton Lento,' the bilingual teen scribe sets sights on upcoming debut album, 'Silencio' single.
Yashua, who first gained the attention of music executives on a reality competition, has signed with Marc Anthony's Magnus Music in partnership with Pulse Music Group.
A songwriter with a smooth voice and dance moves reminiscent of Michael Jackson, the young crooner was introduced to a large viewing audience as Yashua Camacho on Univision's La Banda in 2015 along with his brother, Richard Camacho, who ultimately won a coveted spot in the Latin quintet now known as CNCO, managed by Ricky Martin.
The exposure for Yashua, now 19, changed his life. The American-born entertainer continued working on his music, which is influenced by his Dominican Republic heritage and his Latin, pop and urban music leanings fuel his skillful songwriting abilities and soulful vocals, making him part of a new generation of bilingual and multicultural recording artists on the rise.
"I'm excited to finally have the opportunity to share all the work I have been creating for the last two years," Camacho said. "Magnus and Pulse are independent power players challenging the music industry. I'm blessed to be joining their family. Marc Anthony is a legend and I'm proud to be mentored by him throughout this journey."
Magnus Music CEO Michel Vega, who has been following his newly-signed artist closely from the start of his career, says that Camacho is the embodiment of the "New America."
"Yashua's organic ability to flow seamlessly between English and Spanish, coupled with his dynamic expression through movement, makes him a true triple threat," Vega said. "We are thrilled to be on board with him."
Echoing those sentiments, Pulse Music Group President Maria Egan describes the young recording artist as culturally savvy and "a great writer, performer and natural born star."
The Magnus-Pulse partnership, Egan adds, offers Camacho a platform to develop his artistry as he forges ahead "to blaze a new trail as the walls between genres and boundaries between global musical cultures are falling away."
Camacho's diverse musical specialties positions him in a key career path as he grows musically and continues collaborating. He's worked with Icon, J Quiles and 1 Mind in addition to Dillon Francis and Matoma, DJs, and producers with a global reach and millions of fans. Camacho's features are scheduled for release in the summer.
As part of the Magnus/Pulse venture, Camacho's upbeat "Silencio" single becomes available on Friday (April 6). He co-wrote the track with J Quiles, Ape Drums (producer) and Ali Alvarez (producer) with Cris Chil.
In a recent Instagram post, Camacho and Marc Anthony share a laugh.
"Here on a boat and I got my guy right here, like, yo, what's up?" Yashua says in a near whisper.
"Chillin' on his boat," Anthony replies. "Thanks for having me over bro."
"You're welcome," Camacho says in response as the pair chuckle and celebrate to new beginnings.