BIO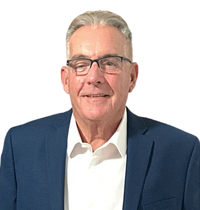 Jose "Pepe" Ortega is a Senior Advisor for Magnus Sports.  Prior to joining Magnus, Pepe served as a scout for the Chicago White Sox for 35 years until retiring in 2018.  During his time with the White Sox, Pepe signed 14 players who became Major Leaguers including All-Star pitchers Chris Sale, Alex Fernandez, and Gio Gonzalez.
In 1995 Pepe was named the Chicago White Sox Scout of the Year.  In 2017 he was the Florida Diamond Club Scout of the Year.  He was also inducted into the Florida Baseball Scouts Hall of fame in 2019.
Pepe still hosts the annual "Showtime Game", one of the premier amateur baseball events in South Florida where top high school players showcase their skills in front of professional scouts.  The first Showtime Game took place in 1983 during which future Major Leaguer Lenny Harris was named MVP.  Other participants in the game over the years include star MLB players such as Alex Rodriguez, Manny Machado, Yonder Alonso and Albert Almora, Jr.
Prior to joining the White Sox, Pepe was the head coach at American High School in Miami, Florida for nine years.  During his tenure as head coach, three of his players were selected in the 1st round of the MLB draft.
Pepe was born in Las Villas, Cuba in 1949 and has resided in South Florida since 1961 when he arrived at the age of 12 through Operación Pedro Pan.