BIO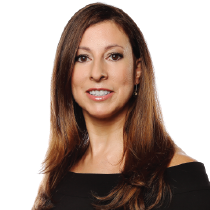 Jessica Pluhar joined Magnus Media's executive leadership team as Director of Operations at the inception of the company in 2015. Prior to Magnus Media she served as Managing Director for Marc Anthony's headquarters in New York City.  As Director of Operations she works collaboratively with all departments to manage the Accounting and Finance for the company and clients.
Jessica Pluhar has 15+ years of international public relations and policy experience, she has a diverse background with significant strength in building partnerships, leading internal/external, and cross-cultural teams.
Jessica Pluhar worked on President Obama's reelection campaign in Miami-Dade, FL as a Regional Get Out the Vote Director leading a multicultural team of staff and volunteers to operationalize the Obama campaign strategy.
From 2000 to 2012, she worked in several capacities for AARP including Senior Advisor, International Affairs and Manager for Latin America. She was a core member of AARP's international strategy team that defined and executed a plan responsible for the redesign, launch and revitalization of AARP's global agenda and transformation on the global policy stage. She was responsible for initiating and developing partnerships, including the United Nations, identifying best practices and contributing to the growth of the organization, its public relations and policy influence. She directed annual staffing, budget, strategy and planning for AARP's NY Office of International Affairs. Additionally, she also served as Project Manager for AARP's Hispanic Market Development.  She built awareness and partnerships to attract new Hispanic membership within the New York Tri-State Area.
Jessica Pluhar was honored by the Fortune 500 – Hispanic Association for Corporate Responsibility, receiving the 2011 Corporate Achiever Award. Jessica is a national of El Salvador and the U.S. and a citizen of Chile by birth. She received her undergraduate degree from University of Maryland and her Masters degree from Hofstra University in New York. She currently resides in Miami Shores, FL with her husband, Richard, and son, Jacob.