BIO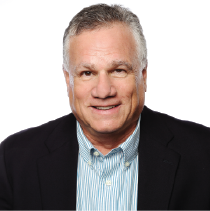 Barry is Magnus Baseball's Chief Executive Officer. He oversees contract negotiations and heads our salary arbitration team in addition to being our primary contact with Major League organizations. He is also responsible for ensuring that our clients' rights are upheld under baseball's collective bargaining agreement
Barry has personally negotiated over $600 million in baseball player contracts including numerous record setting deals. He also has managed more than 40 salary arbitration cases, many of which have resulted in industry leading settlements. Barry also utilizes the numerous relationships he has with baseball club officials to help manage player-club relations.
Barry was certified as a baseball agent in 1994 by the Major League Baseball Players Association. In 2014, he was appointed to serve on the Players Association's Player Agent Advisory Committee.
Along with Scott Shapiro, Barry co-founded Praver Shapiro Sports Management in 2005. In 2015, Barry and Scott established Magnus Baseball with Magnus Media.
Barry received his undergraduate degree from the University of California, Berkeley with a major in Economics, and his law degree from the University of Wisconsin School of Law.